REMEMBRANCE DAY CEREMONY
On Wednesday November 11th, our College joined both campuses of Wodonga Middle Years College and the Flying Fruit Fly School to commemorate Remembrance Day for 2020. This years ceremony took place in a very different form, with students and staff joining an online event to watch the presentation which featured a range of poems, speeches and a performance of the National Anthem.
We would like to thank community member Ross Draper from the Wodonga Brass Band who performed the Last Post and the Rouse for our ceremony, as well as the students that assisted with the ceremony.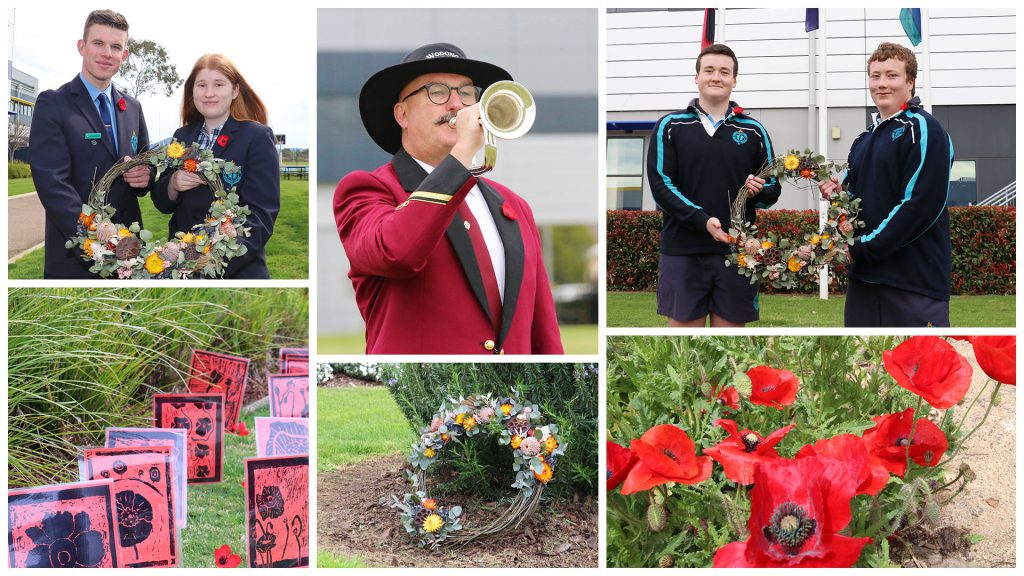 STUDENT ADDRESS