Unit 1 Biology students have been exploring cells and organisms in this first week back, using mobile virtual reality technology to provide them a synchronised guided tour of the cells that they are studying.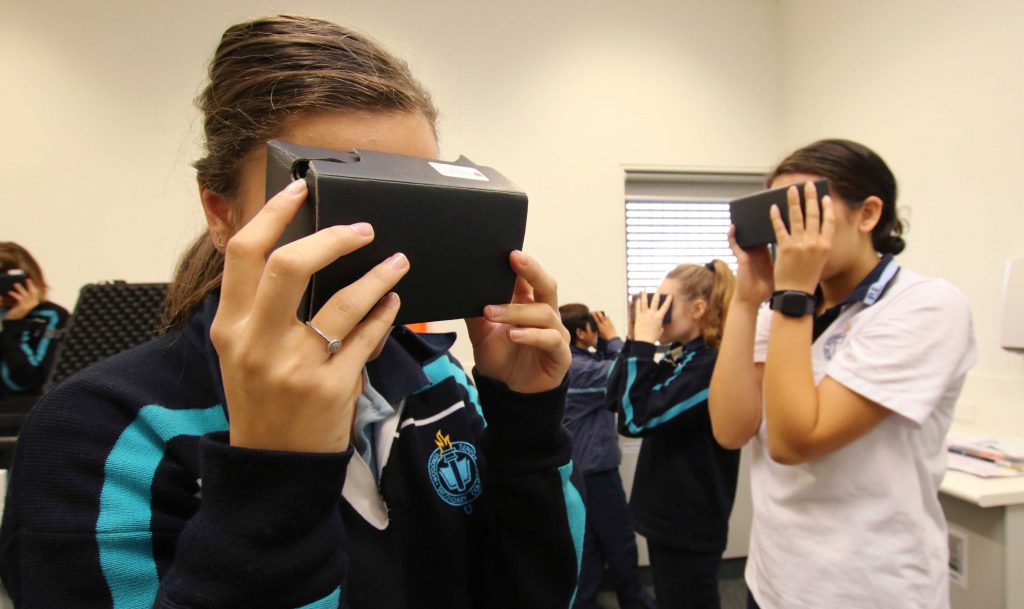 Biology through a virtual lens – students using mobile virtual reality headsets to enhance their learning
This technology provides an opportunity for the students to gain a different perspective of their first unit of study in the class, allowing them to explore these cells in greater detail within a 3-Dimensional virtual environment, with students commenting that even being able to experience the size difference of items such as Mitochondria and the nucleus located within the cells has supported their learning.
VCE Biology teacher Steven Scammell said, "The experience that we are now able to deliver will greatly enhance their learning in the classroom, as it allows students to be able to explore cells in greater visual detail than what they would otherwise be able to experience by using reference diagrams in a textbook."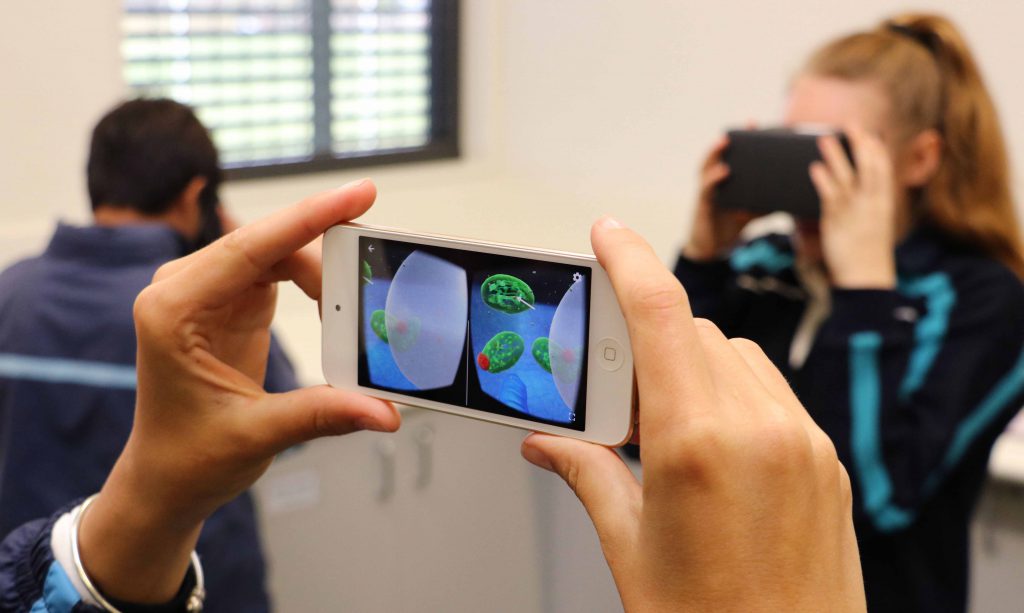 A view from inside of the mobile headset as students explore whats inside a cell
Wodonga Senior Secondary College continues to provide maximum opportunity to all students, delivering the widest range of programs which utilise specialised and state-of-the-art equipment in an environment especially designed to support senior students.