Over the past week our 2019 Year 10 cohort have been farmiliarising themselves with our College as part of our orientation week. Earlier in the week students worked in their house groups to complete challenges around the College, earning points for their house which will determine the winning house of the inaugural Orientation House Shield which was presented to Nangwiya (green) House in the celebration assembly on Thursday afternoon. Individual spot prizes were also awarded during the week to students who were exemplar role models for their peers.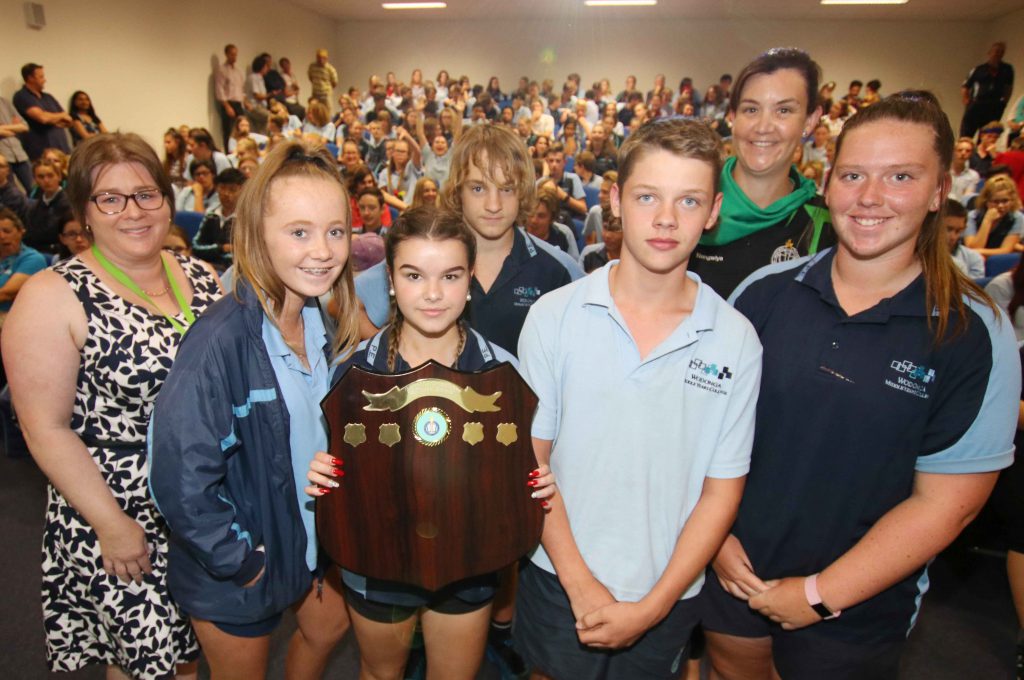 The week introduced the students to our facilities and programs as well as our teaching staff who will be working with this cohort for the next three years. Congratulations to all involved who made it such a successful event.
We would also like to acknowledge the students that received Team Spirit Awards.
Wagarra (Blue) House – B5
Ezekiel Carney
Samara Collins-Stephenson
Dylan Ellis
Bailey St John
Khagendra Thapa
Puttiphong Rermyindee
Simone Visser
Wanumarru (Red) House – R2
Toby Arundel
Zali Burkitt
Avalon Chapman-Mackay
Daine Coleman
Carlee Farrer
Natasha Harrison
Logan Nicholls-Bridgeman
Gawunguwa (Yellow) House – Y5
James Brennan
Jordan Doubleday
Christopher Eames
Britney Hartley
Marshall Lamb
Hannah Mulholland
Kallum Oakes
Bailee Shedden
Brad Skey
Romana Sparks
Angela Sutcliffe
Nangwiya (Green) House – G6
Jayke Burke-Drennan
Skylah Coulston
Claire Gilmore
Hayden kilsby
Jessica Knoth
Connor O'Brien